These picuteres are from 1991 and 1992.Some more pictures of the yard, the olympic games and of some dancing.
In 1990 Fritz Lenz founded the dance group "Die Ludwigsteiner". He encouraged many young and young at heart members of the Arbeitskreis to dance. He organized trips and recruited new dancers. Since 1991 the Ludwigsteiner are the group that represent Germany during the European Youth Week.
In 1991 we welcomed groups from Belarus/Minsk, Finland/Parkano, Poland/Koscierzyna, Portugal/Regua and Germany/Dorndorf and The Ludwigsteiner.
And in 1992 we welcomed Macedonia/Ohrid, Belarus/Minsk, Latvia/Sigulda, France/Toulouse and Germany/The Ludwigsteiner.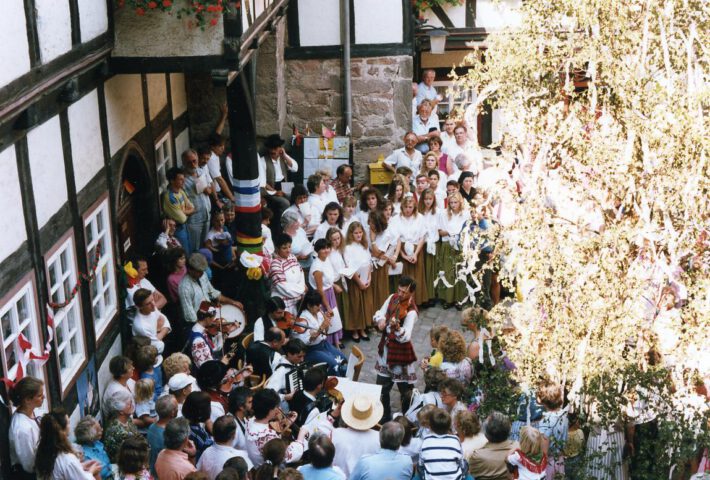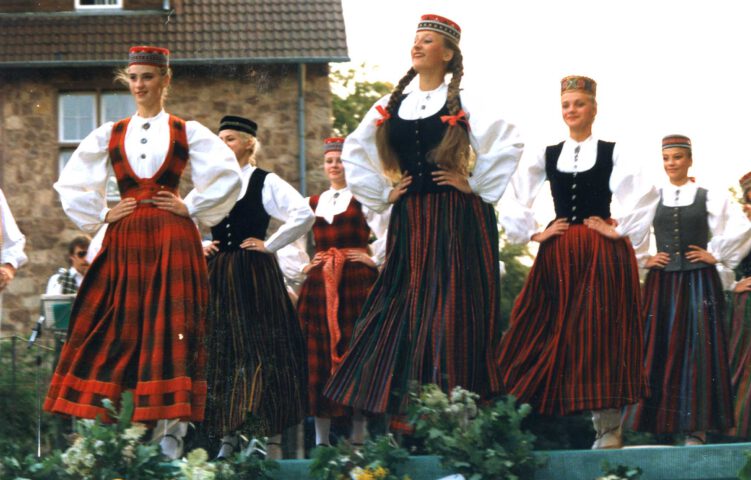 Rainer Cziharz: "Vizbulite" aus Lettland. Das erste Mal auf der Burg!!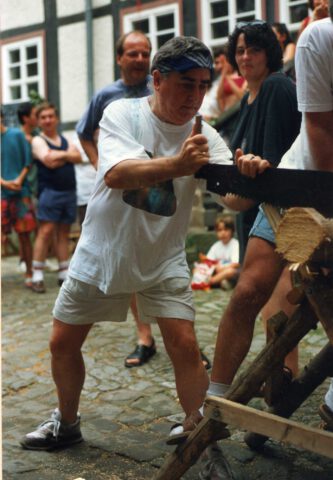 Sonja Alter: Fritz war echt ein Original, schade, dass es nicht mehr Menschen wie Fritz auf der Welt gibt.