The 39th Easter market will take place on March 9th and 10th, 2024 at Ludwigstein Castle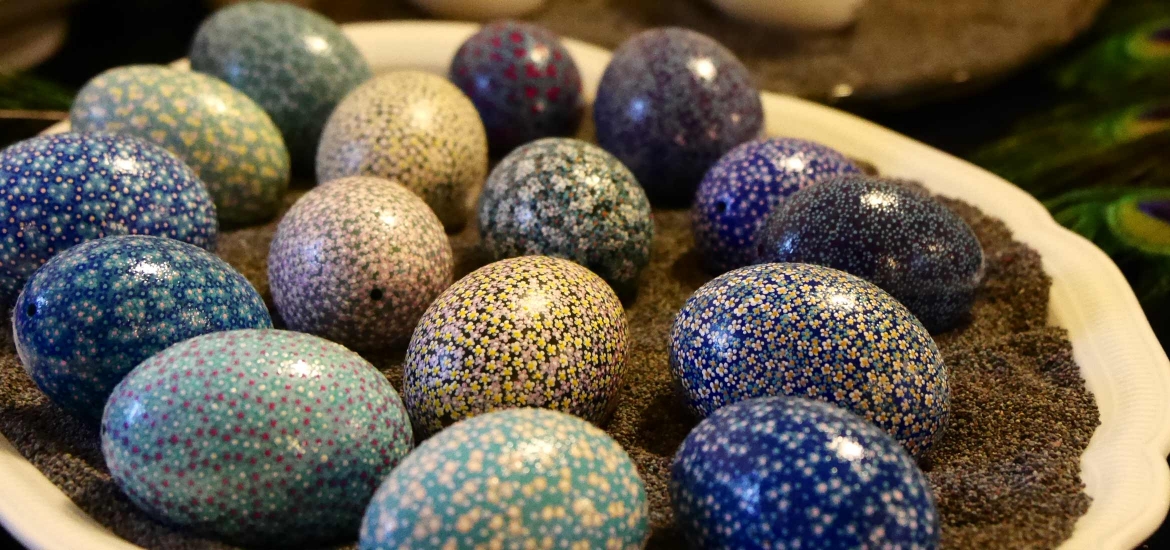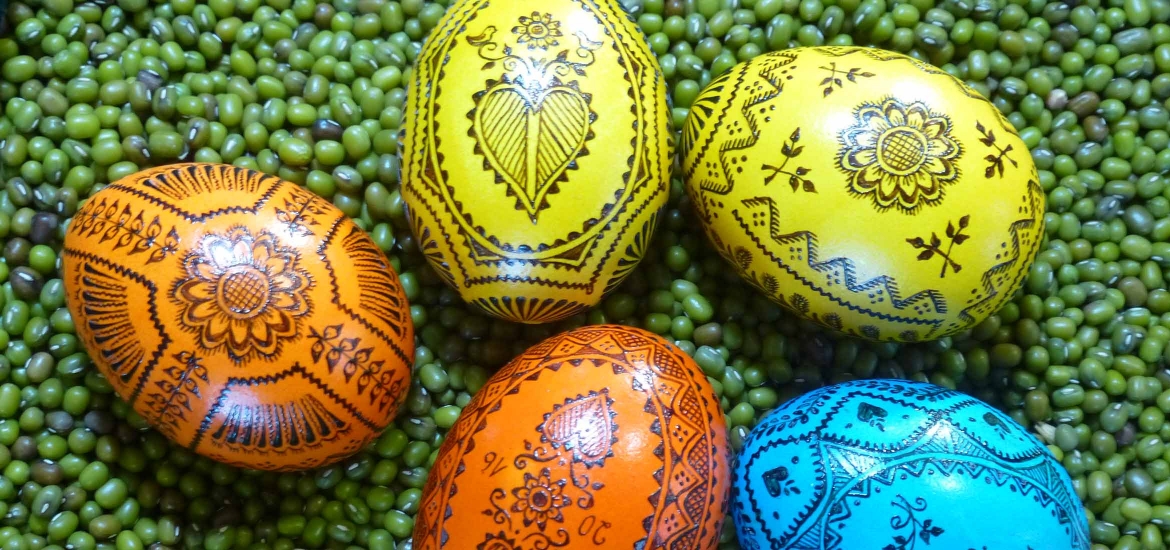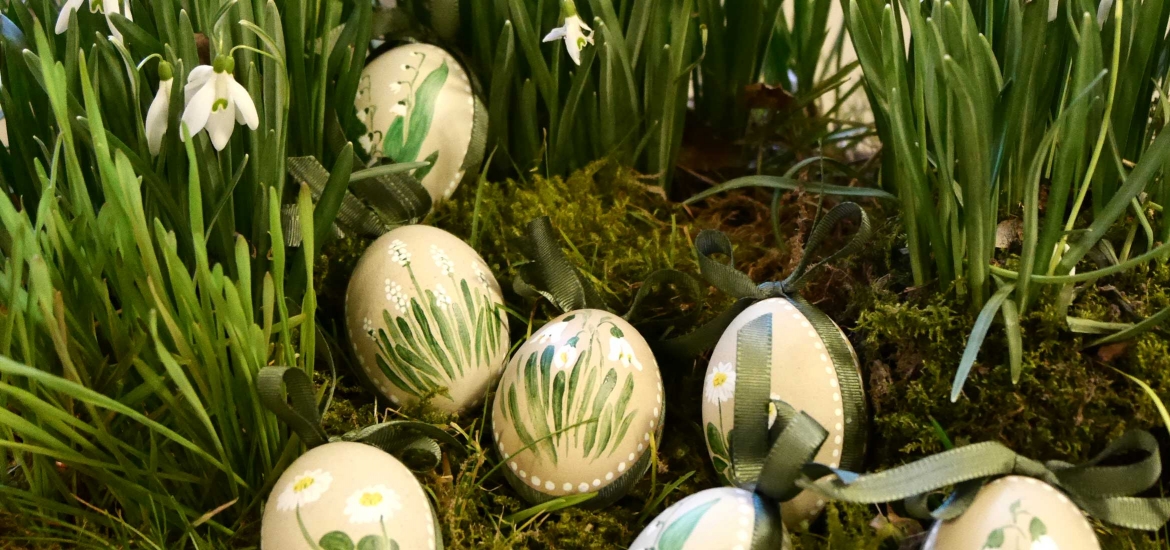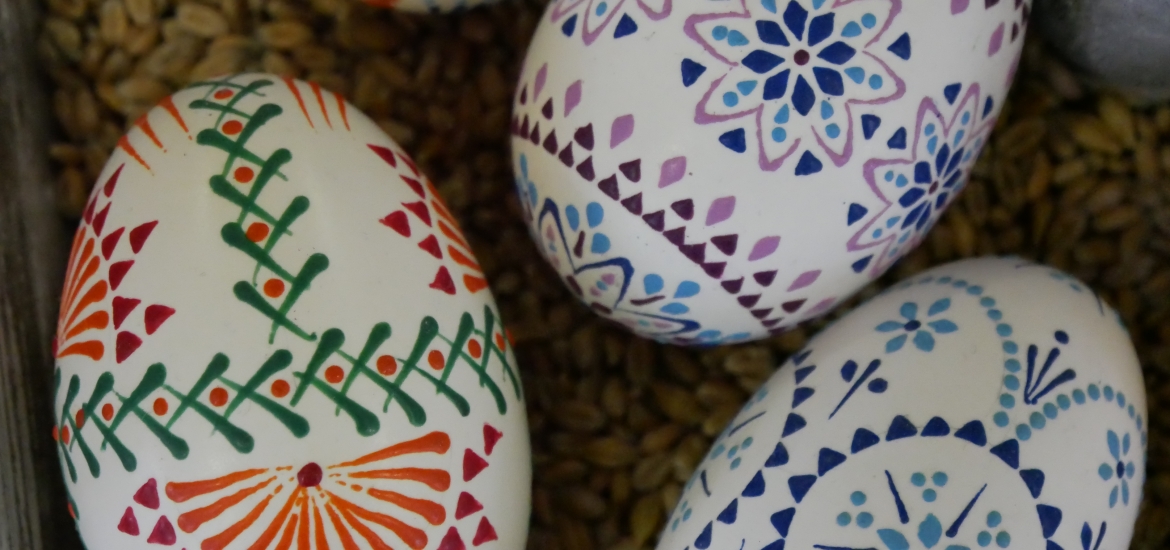 The Easter Market is an arts and crafts market run by members of the European Youth Weeks working group on a voluntary basis to secure funding for the Euro Week each summer.
The participation of exhibitors from different regions of Germany gives visitors to the market a comprehensive insight into the most diverse Easter customs. Particularly noteworthy is the craftsmanship of our egg painters, who let you look over their shoulders while they create their works of art on different eggs (from ostriches to budgerigars). (see photos of the last Easter markets in the picture gallery!)
After the weekend shopping in Witzenhausen, there is time to visit the Easter market in peace. Accessibility also offers disabled guests the opportunity to visit the exhibitors in both large halls of the old monastery. In the inner courtyard, which smells of bratwurst and crêpes, there are other market stalls in addition to the decorated "Easter fountain". The cafeteria inside the building invites you to linger over coffee and homemade cakes.
The Easter craft room (not just for children) is also open on both days, where Easter decorations can be made by hand under expert guidance. There are many interesting winning opportunities for visitors to the raffle, the prizes of which are mostly made by the skilled members of the working group themselves.
Many exhibitors and members of the working group took advantage of the opportunity to stay overnight at Ludwigstein Castle. A cozy get-together over dinner on Saturday offers the opportunity to maintain old friendships and make new contacts.
Let yourself be inspired by our Easter market!
We look forward to welcoming you to our market as a guest or as an exhibitor.
Your market management team
Dates of the next Easter markets at Ludwigstein Castle:
40th Easter market: March 29 and 30, 2025
41st Easter market: March 14th and 15th, 2026