Usually only groups from Europe come to the European Youthweek. From time to time we also invite groups from other parts of the world. In 1974 we had a visit from a group from Nepal/Katmandu!
In 1974 we also welcomed groups from Sweden/Fagersta, Romania/Bukarest, Poland/Cracow, Germany/Kirchheim and Germany/Neustadt.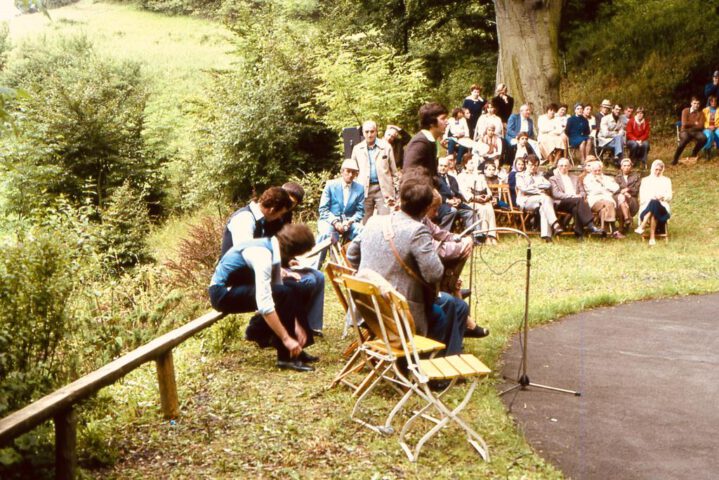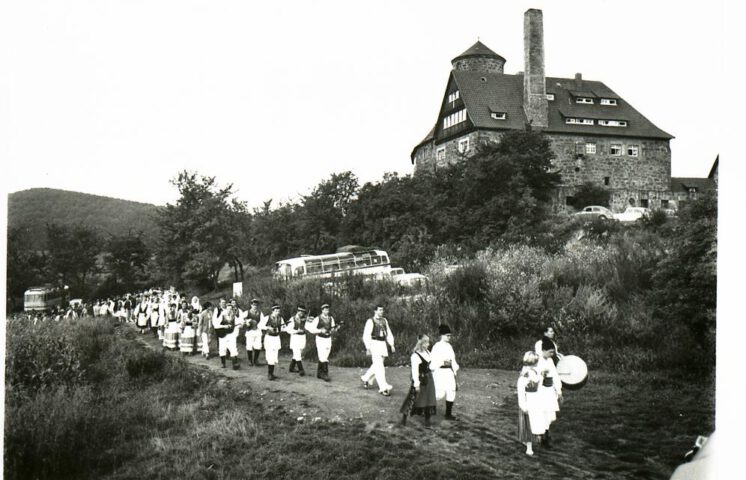 Ilona Kivi: This photo is from 1966. In front Koleda and the Finns in costume.