Look at the cars in the last picture! Great to see how time changes. But a lot of things also stay the same. The pictures of the people dancing could be yesterday (if coloured pictures and social distancing wouldn't be a thing..)
These pictures are from 1961 and 1962!
In 1961 we welcomed groups from France/Marseille, Austria/Steiermark, France/Dijon, Netherlands/Rotterdam and Sweden/Nyköping.
And in 1962 groups from Belgium/Hasselt, Netherlands/Rotterdam, France/Bastia (Corsica), Austria/Steiermark, Finland/Varkaus, former Yugoslavia/Zagreb and Portugal/Riachos.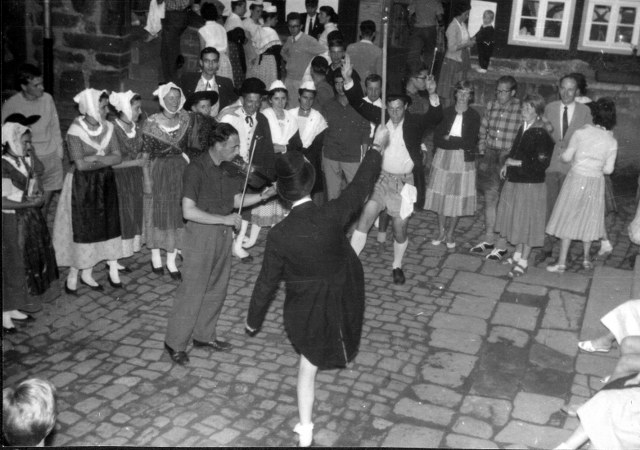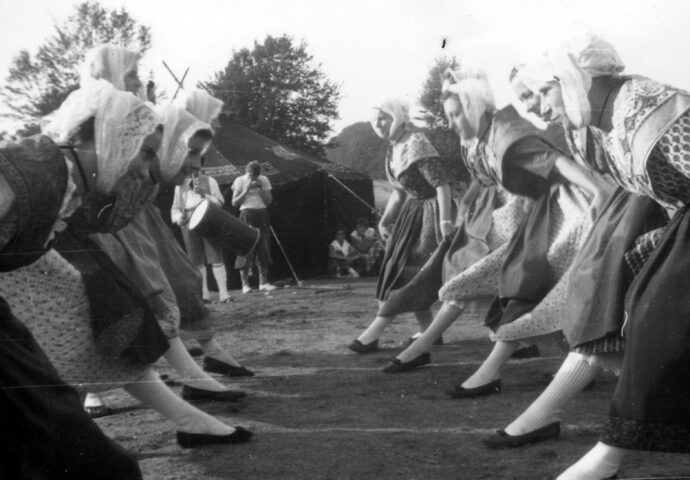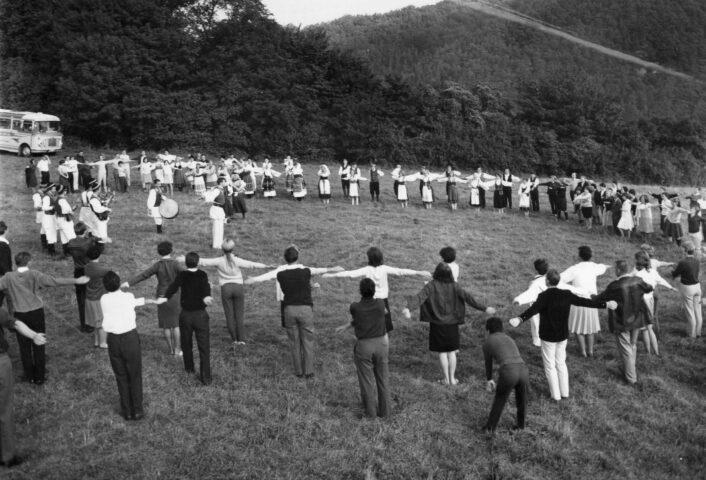 Comment from
Ilona Kivi, Finland:
This photo from 1966? I'm on it, but wasn't there in 1962. Can also recognize other people in the photo who were only there in 1966. The group from Varkaus was at the castle for the first time in 1962. That's true. But not so bad. Long live the European Youth Week and Ludwigstein Castle.